Service Desk tekniker för anställning hos kund
Service Desk tekniker för anställning på snabbväxande bolag i kista.
På uppdrag av vår kund rekryterar vi en service desk tekniker för anställning hos kund. Rollen är bred där man behöver kunna lite om mycket inom IT, framförallt ska man uppskatta att ge förstaklassisk service! Rollen ska tillsättas under januari.
Service Desk Technician
Our customer is looking for a Service Desk Technician to join our global team of competent employees in making the world a safer place. With our new global IT Service Desk launched we are looking for someone to support the Swedish business with 2nd line support and ensure optimal performance of our local infrastructure.
About Our customer
Our customer is the trusted service provider to many of the world's leading brands, companies and governments, and has earned a reputation for accuracy, reliability, integrity, and technical competence.
Our Assurance, Testing, Inspection and Certification services take us into nearly every field, from textiles, toys and electronics, to building, heating, pharmaceuticals, petroleum, food, cargo scanning and medical devices. In a world where a company's success depends on its reputation for quality, safety, and socially responsible products and processes, Our customer employees make a difference.
Join the team at Our customer and work with some of the best, brightest, and most inspiring people in the assurance, testing, inspection, and certification industry.
About the role
Our customer just launched a new global IT Service Desk to help all our employees over the world to get the support they need in a flexible and effective way. In our office in Kista we are now looking for a Service Desk Technician to support the Swedish business locally.
Your responsibility will be to make sure that all infrastructure hardware/software and operating systems ensure optimum performance of the IT infrastructure and take part in technical upgrades and maintenance. The new IT Service Desk will handle most 1st line support and you assist them if necessary. You will typically provide 2nd line support via telephone, email, remote desktop tools and desk side support.
Your key responsibilities will be to:
Respond to requests for technical assistance in person, via phone, electronically
Diagnose and resolve technical hardware and software issues
Research questions using available information resources
Advice user on appropriate action
Log all help desk interactions
Track and route problems and requests and document resolutions
Administer help desk software
Follow standard help desk procedures
Management of all user accounts/rights, groups and security
Management of all server accounts, installations, rights and security
Who are you?
We believe you have the following skills to support our business in the:
Windows desktop & PC upgrades
Active Directory administration
Server and workstation hardware selection, diagnostics and repairs
Networking fundamentals and supporting VPNs
Knowledge in TCP/IP, DNS, WINS, Cisco
Deep understanding of Microsoft Client Operating Systems
Deep understanding of Microsoft Office application suite
Basic knowledge of technology platforms (SQL, Active Directory, SharePoint)
Documented and relevant IT training
You like being part of a team but is used to work independently. You can handle several tasks in parallel and is motivated by problem solving and finding good solutions for both the individual and the business. Since you will be the go-to person for local support you enjoy helping others and building good relationships with your coworkers.
What our customer offer
Our customer is a safe workplace with collective agreements, benefit package with pension, health care contributions and parental leave allowance. We have flexible working hours and encourage a good working climate and satisfied employees.
Vid frågor om tjänsten vänligen kontakta rekryteringsansvarig Niclas Nodby, 0704496513, niclas@itbemanning.se!
Relaterade jobb
Personlighet och drivkraft
Trots att vi heter IT-bemanning så är IT långt ifrån vårt enda fokus. Vi är ett socialt bolag som trivs tillsammans, stöttar varandra och som älskar att hitta på roliga saker. För oss är trivsel viktigt tillsammans med utveckling och att se den enskilda medarbetaren. Vi anställer personer, inte CV`n!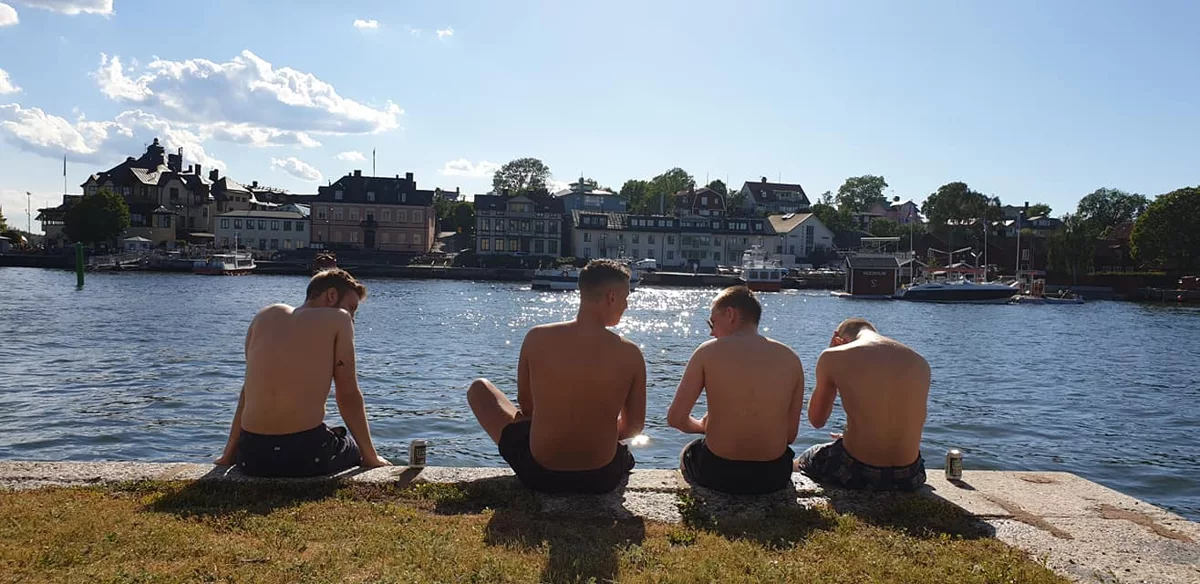 Om IT-bemanning AB
IT-bemanning är ett Stockholmsbaserat IT-konsultbolag, specialiserat på att leverera kvalitativ, social och engagerad kompetens inom områdena IT-support, IT-drift samt IT-rekrytering. Vi har lång erfarenhet av att leverera kvalificerad och social IT-kompetens till företag av alla storlekar, inom såväl den privata som den offentliga sektorn. Vi vet vad som krävs för att jobba nära användare med allt från vardagliga IT-problem till att ta oss an och framgångsrikt utföra IT-projekt av större skala.